How to Enroll for Practitioner's Training
"The unarmored, active and receptive individual has a consistent, soft yet firm tone from the skin inward to the deepest structures." - Jack Painter
"Grabbing for pleasure takes you outside yourself. Instead, you can stay inside your own skin and know that whatever happens, you'll still be ok." - Jack Painter
Click below to see new 2014 video:
Healing Your Ancestral Lineage (video)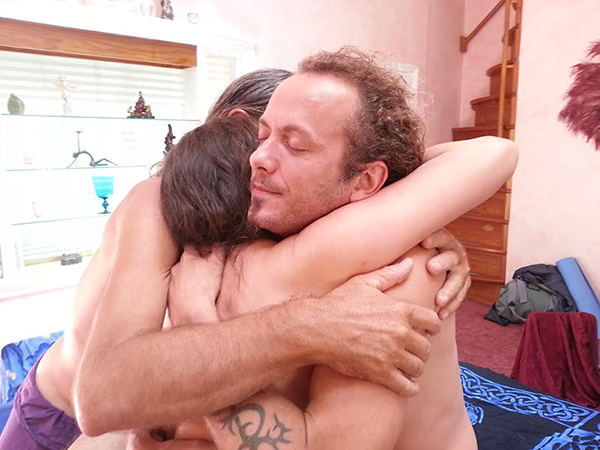 Overview
The new Pelvic Heart Integration Practitioners' Training will begin in March 2015. Participants must complete at least one 5 day Level 1 training in order to be considered for the practitioners training, and a second 5 day Level 2 training prior to completing their training. In addition they must assist in at least one 5 day training and are encouraged to assist or participate in as many of these groups as they can. In 2014 Level 1 trainings are being held in the USA, England, Israel and Australia. In 2015 face to face trainings will continue on at least three continents. In addition to these face to face training groups, the practitioners training includes monthly webinars, teleseminars, monthly group coaching calls and case conferences, online students forum, downloads/recordings of all webinars and teleseminars, guest teachers, additional video, audio, and print materials for download, reading list, and listing on the practitioners website upon successful completion of the course. Students are encouraged to begin leading or co-leading the new series of PHI exploration groups in their home territories on completion of the course, as well as, or in addition to offering private sessions. A Certificate of Completion will be given upon satisfactory completion of the Training.
Intention
The intention of the Pelvic Heart Integration (PHI) Practitioner Training is to support you in becoming the best practitioner of the healing arts that you can be through the mastery of this powerful System of Whole Person, Hands On Healing developed by Dr. Jack Painter. After Jack developed his world famous integrated system for general bodywork, called Postural Integration, he realized that there is so much sexual energy locked in the pelvis that it deserves more focus to liberate this potent life force.
Unlike most transformational modalities which involve either bodywork or mental/emotional work, PHI approaches body, mind, and spirit in an integrated way. It addresses the physical, sexual, and energetic obstacles to health and harmony along with the psychological and the spiritual. While this approach demands a lot of the practitioner, it also delivers a lot to the client! Those who lack previous relevant background in the healing arts may need additional coursework and those who wish to become trainers of other practitioners may need a second year to qualify. Practitioners are encouraged to team up with other practitioners whose skills and experience complement their own and the training offers the opportunity to form this type of partnership. For example, someone with a strong bodywork background may wish to work with someone with a strong psychotherapy background so that they can support and learn from each other. When this training is completed satisfactorily participants will be qualified to offer individual sessions and/or lead group sessions, and will be listed as practitioners on the new Pelvic Heart Integration website.
Pelvic Heart Integration can take the form of a GROUP modality, or a series of INDIVIDUAL sessions. Traditionally it has been offered as five consecutive days for the Level 1A, 1B and 1C training, or as a series of 10 hours of individual sessions, usually divided into 90 minute or 2 hour blocks. Practitioners are encouraged to work in tandem with a partner whether offering sessions to groups, individuals, or couples, but this is not required. At this time, I am encouraging graduates to considering offering PHI to groups of 12 people, either in a 5 consecutive day format or when feasible, in a series of 5 weekend workshops spaced over a longer period of time. Group work is not appropriate for everyone but it has many advantages over individual work and group facilitation skills will be taught as part as the PHI Year Long Training. Note that these Introductory PHI groups will be geared for clients, as distinct from the accelerated groups I am currently offering for professionals and those with prior work in sexuality.
About 80% of both the individual session work and the group work involves synergizing the modalities of breathwork, movement, Gestalt, psychodrama, energy work, and general bodywork. Genital touch and internal work are not introduced until late in the process. In the case of group work, this would not be until the 3rd five day cycle. In the case of individual sessions, this would be after six or eight hours. What this means for practitioners who are reluctant to challenge professional restrictions on genital touch, is that they still have a wide latitude to practice PHI and could consider the use of "surrogate" practitioners for the genital and internal work. What this means for practitioners who do not have professional licensing considerations, is that they may have additional session opportunities under the supervision of licensed professionals.
The training program has been planned to allow a student to complete the program in one year but you are encouraged to go at your own pace and can extend the time you need to learn the material and complete the assignments into a second year if you choose.
Overview: Reichian Theory and Inner Marriage

The four genders – human potential vs medical model of personality
Body types and personality types
Sexual issues related to types
Relationship issues related to types
Postural issues related to types
Breath issues related to types



Jack Painter's Breath Cycle – Four parts repeating to peak (climax) and gradual return to resting state

Breath
Movement – undulation and subtleties of muscles involved in pelvic movement
Energetic flow and streaming
Images and intentions
Harmonizing with a partner



Blocks to the Breath Cycle

Links to developmental stages and personality types
Stage 1 (Presence/embodiments) blocks – origin, how to work with, related sexual and relationship issues
Stage 2 (Oral) blocks– origin, how to work with, related sexual and relationship issues
Stage 3 (Releasing) blocks – origin, how to work with, related sexual and relationship issues
Stage 4 (Free breath) blocks – origin, how to work with, related sexual and relationship issues
Interrupted breath
Post climactic breath



Somatic Psychotherapeutic Basics

Elements of a session, finding a focus for a session
Body reading, diagnostics, Gestalt dialogue
Knowing how deep to go, how fast to go, and what to leave alone
Dealing with resistance and letting the client lead
Transference, counter-transference, ethics, and boundaries
Sex therapy 101 – common issues and conventional approaches (so you know what the rest of the world is doing)



Parental Triangle Is Our Model for God and Goddess

need for support from both same sex and opposite sex
Holy Trinity and Holy Square
Sexual guilt and sexual shame
Identifying the program and creating the upgrade
Linking the program with armor and releasing of armor
Internalizing the support we need
Facilitating triangle work – timing, resistance, closure



Inner Work

Identifying internal sensations vs mental concepts
The attitude of curiosity and openness
The "truth" response
Feeling vs thinking and identifying sensations
Distinguishing between self and other
Preverbal body memory



Group Work

Group facilitation skills
Working with a co-facilitator
Holding space
Psychodrama basics
Ancestor work, clearing the maternal and paternal lineage in a tribal context
Working with couples and relationship issues using the whole group



Trauma Therapies and Working with Sexual Abuse

Theoretical perspectives
The catharsis/re-traumatizing controversy
Victim Triangle
Women and sexual abuse
Men and sexual abuse



Energy Work

Basic principles and Eastern and Western theory
Meridians and acupressure points relevant to sexuality and gender
Sacred Geometry and Anatomy
Mapping Eastern and Western anatomy interfaces



Bodywork and Anatomy

General principles
Genital anatomy and structures involved in sexual response
The psoas
Area of sexual tension and ways to release
Male genital massage
Female genital massage
Anal bodywork



Cultivating Intuition

How to tune in
Identifying your personal modality
Preparation: Know Yourself
Skillful use of intuition
Pattern recognition



Marketing and Legal Issues for PHI practioners

Group vs Individual vs Couple sessions
Working in Tandem
The 10 hour individual format
Protection = preventing complaints
Ethics and professional codes
International and Intra-national Legalities: Think globally, act locally
Remote sessions
Networking and giving and receiving referrals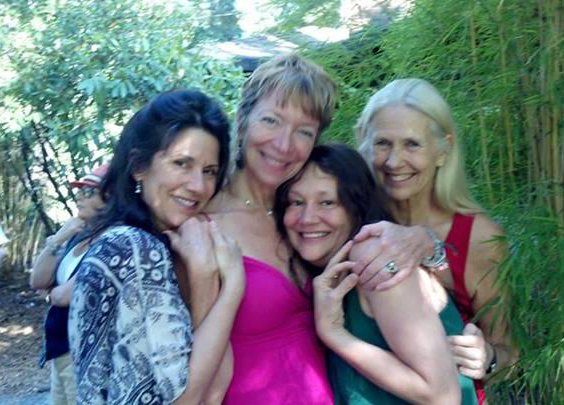 Mentoring, Coaching, and Peer Support
Once a month online "case conferences" where participants can share their experiences giving and receiving sessions and receive feedback and coaching from Dr. Anapol and other experienced practitioners are included in the training. There will also be a monthly Q&A call where participants can get their questions about any aspect of Pelvic Heart Integration answered. These monthly calls are group sessions, open to all participants. Each participant will also be able to schedule one individual mentoring call or face to face session as part of the training. Additional individual calls or private sessions will incur additional fees.
Resources
All participants will have access to an online library of written materials, audio, and video including: Outline of all components of Pelvic Heart Integration work list, description of all processes and exercises, audio and video of Jack and Deborah doing sessions and explaining the breath cycle, reading list, and film list.
Additional Learning Opportunities and Requirements
In order to complete this program, each participant will need to give ten pelvic heart integration sessions and to receive ten pelvic heart integration sessions. These sessions can be exchanges with other students, part of the face to face training sessions, paid sessions, or unpaid sessions. Participants must either videotape or provide a written report on half of these sessions (five they received and five they gave) along with their analysis (written or taped) of the sessions. If two practitioners give a joint session (which is encouraged), both may submit their own reports for the same session, and if the receiver is also a trainee, all three may report on the same session. Written permissions for video or audio taping must be obtained prior to recording. It may also be possible to arrange a "live" video session, or an all live session, in which supervision occurs in real time, in person or via the internet.
Alternatively, a student can facilitate (or co-facilitate) 2 five day or 5 two day Pelvic Heart Integration groups in place of giving the individual sessions, but they must still receive ten sessions themselves. A written report on this experience must be submitted.
Optional Academic Credit
Academic credit toward an MA or PhD can be earned for an additional fee through the International University of Professional Studies. Inquire if you are interested in this option.
Investment
The cost for the entire program, including 3 five-day face to face trainings (2 as a participant and 1 or MORE if you wish as an assistant – meals, lodging, and travel costs not included), all webinars, group mentoring and coaching calls, one individual mentoring session, student forum moderated by Dr. Anapol, print, audio, and video downloads, instructions for all exercises and processes, reading list, and film list - is $6000 USD if paid in full via cash, check, or wire transfer prior to the enrollment deadline of December 1. Payments made by credit card or with the "four pay" plan will incur a 3% surcharge. If you have taken the five day training in 2013 and don't want to repeat it as a participant, you can deduct $900 from the cost, further reducing your cost to $5100. All payments are to be made in US Dollars.
Credit card payments are accepted (in US Dollars only) and if you prefer, you can register with a deposit of $900 and then 4 monthly payments of $1275 (plus 5% surcharge) USD. If you decide to enroll in the yearlong course within one month of completing an upcoming training and pay either the full amount or the $900 deposit, $900 will be deducted from your balance for the tuition for the yearlong course.
If you have already taken the 5 Day Level One Training, or if you decide to enroll in the yearlong course within one month of completing an upcoming training, the full amount you have already paid for that training will be deducted from the tuition for the yearlong course.
__________________________________________________
Refund Policy: There will be no refunds given once the course has begun. If you are unable to complete the training, due to circumstances beyond your control, you may be able to arrange to continue at a later date. Cancellations made in writing at least 30 days before the start of the course will be refunded the full amount less a $150 processing fee. Cancellations made in writing less than 30 days before the start of the course will be refunded the full amount less a $150 processing fee and a $150 cancellation fee ($300 total).

To receive an application, please send request via email. If you register for any of the Level 1 Trainings or if you register for the Yearlong Practitioner Training and after reviewing your application we find that this program is not appropriate for you, we will refund your entire payment.
Reserve your place with a deposit of $900 (or $927 USD via Paypal).
To reserve your place, send either a $900 deposit or full payment of $6000 to the address below. Remember this amount INCLUDES participation in 2 five-day face to face trainings and assisting at as many trainings as you wish (meals, lodging, and transportation costs NOT included).
Send check or money order to: Deborah Anapol, POB 4322, San Rafael, CA 94913. If you prefer to pay via wire transfer, email me for wire instructions.
If you are already registered for a Level 1 Training or took one in 2013, you can deduct $900 from your total and send $5100 to the address above.
To pay with Paypal or by credit card, select your preferred option from the drop down menu (3% will be added to your total for full payment and 6 % for installments). Your choices are: Full payment of $6180, Full payment less $900 credit for Level 1 $5252, or Deposit ($927 plus four installments of $1352 each).
If you are choosing to enroll with a deposit plus four installments, all payments must be completed by March 1, 2015 unless otherwise arranged.
__________________________________________________
"By feeling our parents in a more empathic way we realize that their longings are also our longings. It allows their hot heart and genital energy to stream through our bodies. We are the product of their fucking, The orgasm that created us is in our cellular memory." - Jack Painter
"If that's so, it explains why the Feminine energy has been so low on this planet. So many women didn't come during conception!" - Deborah Taj Anapol, Ph.D.