Pelvic Heart Integration offers a comprehensive system for understanding and harmonizing the inner and outer worlds of the whole person. Its scope increases our awareness of and gives us tools for healing everything from our ancestral lineage and the developmental issues of childhood to the physical, emotional, interpersonal and sexual issues confronting us as evolving men and women. This Level 1 Training, provides experiential and informational windows into this work suitable for experienced practitioners as well as students who wish to expand their professional skills and personal authenticity.
This unique and powerful synthesis of neo-Reichian breathwork, body work, energy work, psychodrama, trauma work, body reading and Tantra was developed by pioneering bodyworker Dr. Jack Painter as a way for people to experience how their bodies hold both masculine and feminine energy and discover how to harmonize both sides. By focusing our attention on the dynamics of the core duality of male and female within our own bodies, we give ourselves leverage to find unity much more effectively than when we blame others and try to change them. We also discover how to release the characteristic breathing patterns, thoughts, emotions, and body amour that block the free flow of our life force and inhibit our capacity for sensual pleasure and orgasmic release.
We begin by looking at masculine and feminine as an expression of the breath. The masculine and feminine energies in the body also have a directional flow and a cycle of movement. When the masculine and the feminine forces merge and come into contact, whether within one's own body or with another, sexual excitement results, eventually culminating in full body orgasm if the natural flow is unimpeded. But this inner flow, as well as the circuit formed when two individuals come together, loses its integrity when a person's internal connection between heart and the genitals is severed. By working simultaneously on many levels, we increase our ability to free ourselves and hence, each other. The weekend is limited to 12 people so reserve your place NOW!
For more about Pelvic Heart Integration, view the video at
http://www.youtube.com/user/DeborahAnapol
and see What is Pelvic Heart Integration
If you have questions about whether this training is suitable for you, email Deborah Anapol.
Cancellation Policy: Full refund less $150 administrative fee is available on request up to two months prior to the workshop date. Refunds after this date are not possible but you may transfer your registration to a future training or to another qualified person in cases of personal or family emergencies. If you are traveling to attend a workshop, we strongly recommend purchasing travel insurance to cover your transportation and workshop costs.
__________________________________________________________________________
June 8-12, Pelvic Heart Integration Level 1 Training
Ben Oret Kibbutz, Tel Aviv, Israel

Sponsored by Kalalove at Beit Oren resort,
on beautiful Carmel mountain overlooking the Mediterranean Sea.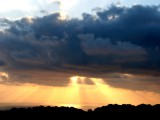 Details and registration at http://eng.kabalove.org/events/pelvic-heart-integration
__________________________________________________________________________
June 17-22, Pelvic Heart Integration Level 1 Training
near Salisbury, England

Cost: $900 USD (~ £540) before April 17, $990 USD after April 17
This group will be held in a beautiful, private, secluded 70 acre forest near Salisbury with a variety of accommodation options on site. There will be an additional charge for lodging and meals to be paid directly to the venue after you are accepted into the training. We start with dinner at 6 PM on June 17 and end by 5 PM on June 22. There will be a special Summer Solstice Ritual the evening of June 21 led by Robert and Marta of Celtic Tantra who will be assisting Deborah at the PHI training. We are only taking 12 people so reserve your place now!